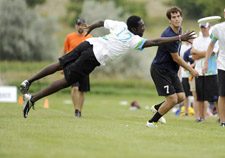 For the 4th Podcast, we catch up with Remi Ojo Jr. again to discuss his adventure with this year's Canadian U23 Open Team in their first tournament of the year at Trouble in Vegas.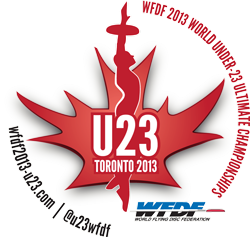 In our 3rd podcast, Otto Chung speaks with Remi Ojo Jr., a member of the current Canadian U-23 Open Team. They discuss Remi's start in Ultimate, his style of play and Ultimate at Queen's University.
Remi talks about his start in Ultimate, style of play and Queens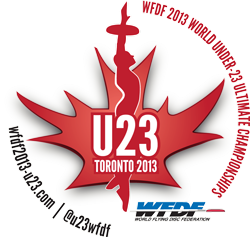 In our 2nd podcast, Otto Chung and Barry Goldlist interview a member of the 2010 Canada U-23 Open Championship Team, Mark Lloyd. Mark is also a co-founder and General Manager of Canada's first professional Ultimate team, The Toronto Rush. Mark discusses his experience at the 2010 U23 Championship, forecasts this summer tournament and gives us an update on The Toronto Rush as they get ready for their inaugural season.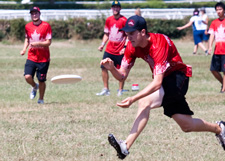 In this first podcast, we catch up with a member of Canada's World Championship Open Team from the 2010 U-23 championship Thomson McKnight. Thomson, who is also a player on one of Canada's top Open Team "GOAT", relives his experience from the inaugural U-23 tournament that took place in the lovely Florence, Italy and offers his advice to participants coming to this summer's championship in Toronto, Canada.