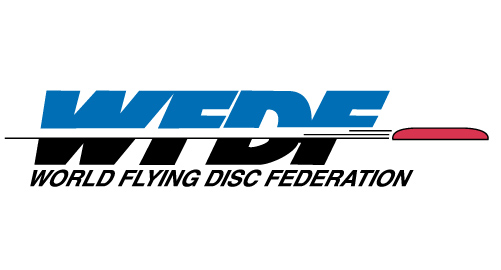 12 April 2013
The WFDF Ultimate Committee is pleased to announce new WFDF Rules Accreditation Requirements for WFDF-sanctioned Ultimate events. The requirements, which will stipulate specified minimums of players on each team roster that are rules certified, will be introduced for all Ultimate events in 2013. As a self-officiated sport, the objective of this accreditation is to ensure that all players are fully versed in the rules to ensure that there is no confusion on playing within the "spirit of the game."
The Rules Accreditation process was introduced at the start of 2013 and is designed to allow players to demonstrate that they have read and understood the Rules of Ultimate. There are two types of Accreditation: (1) WFDF Accreditation - Standard: for all types of players (including those who have not played a game); and (2) WFDF Accreditation - Advanced: for experienced players only. Players who successfully complete the quiz are issued a certificate. A register of people who are Rules Accredited is updated each month and is available on the Rules Website. As of the end of March 2013, there had been 1,264 standard and 477 advanced rules accreditations awarded, respectively.
Full details regarding the Rules Accreditation Process are available from each specific event website and from the Accreditation section of the official Rules of Ultimate website: http://rules.wfdf.org/.
For 2013, the WFDF Ultimate Committee has established the following Rules Accreditation Requirements that must be met at WFDF-sanctioned Ultimate events (the World Under-23 Ultimate Championships, the World Games, and the Continental Ultimate Club Championships).
• Standard Accreditation: A minimum of 14 players per team must have the Standard Accreditation. All team members on the roster of World Games teams must have at least a Standard Accreditation.
• Advanced Accreditation: A minimum of 3 players per team must have the Advanced Accreditation, one of whom must be the team captain. No fewer than 6 team members on the roster of World Games teams must have an Advanced Accreditation.
Since this is the first year that the Rules Accreditation Process will be in place, the effectiveness of these minimum requirements will be monitored and may be adjusted for future years as appropriate. The WFDF Ultimate Committee is working on developing translated version of the Accreditation questions, and until such time as they are developed, teams from non-English-speaking countries may apply for a variance from these requirements.
There is an important note regarding Rules Accredited players:
• They have the same responsibilities on the field as every other player
• They do not release a Captain from their responsibility to ensure their team upholds the Spirit of the Game
• They do not replace the requirement for each player to learn and apply the rules and play with good Spirit
Robert "Nob" Rauch, WFDF President, stated: "Rueben, Si, and all the members of the Rules Subcommittee have put a lot of thought and effort into this first accreditation procedure. We think it is an important step in ensuring that players can better play fairly in our self-officiated sport and we will be looking to improve on it as we get player experience in the process. The accreditation process is not so much a test as it is a learning tool, and we hope that our athletes appreciate it as such."
The Rules Subcommittee of the Ultimate Committee is chaired by Rueben Berg and includes Paul Eriksson, Simon Hill, Satoru Ishii, Mark Moran, Florian Pfender, Jonathan Potts, Jerry Rosenberg, Piers Truter, and Rue Veitl.
If you have any questions about this, or any other rules issue, please do not hesitate to contact the Chair of the WFDF Ultimate Rules Sub-Committee, Rueben Berg, at This email address is being protected from spambots. You need JavaScript enabled to view it. .