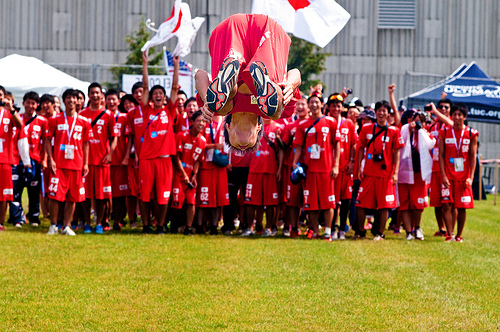 The tournament officially begins!
The warm, sunny weather was perfect for the opening ceremonies and kickoff showcase game on Sunday afternoon. First nation dancers lead the 36 teams representing countries from around the world into the opening ceremonies. The players' enthusiasm was particularly well highlighted by the gymnastic talents displayed by the Japanese player who, instead of walking in, entered the ceremonies with backhand springs.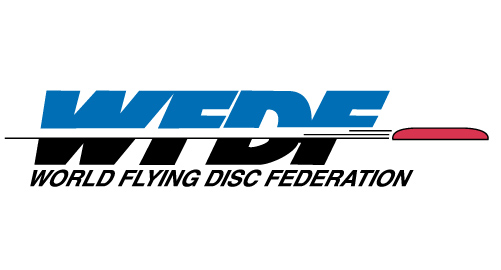 12 April 2013
The WFDF Ultimate Committee is pleased to announce new WFDF Rules Accreditation Requirements for WFDF-sanctioned Ultimate events. The requirements, which will stipulate specified minimums of players on each team roster that are rules certified, will be introduced for all Ultimate events in 2013. As a self-officiated sport, the objective of this accreditation is to ensure that all players are fully versed in the rules to ensure that there is no confusion on playing within the "spirit of the game."
The Rules Accreditation process was introduced at the start of 2013 and is designed to allow players to demonstrate that they have read and understood the Rules of Ultimate. There are two types of Accreditation: (1) WFDF Accreditation - Standard: for all types of players (including those who have not played a game); and (2) WFDF Accreditation - Advanced: for experienced players only. Players who successfully complete the quiz are issued a certificate. A register of people who are Rules Accredited is updated each month and is available on the Rules Website. As of the end of March 2013, there had been 1,264 standard and 477 advanced rules accreditations awarded, respectively.
Full details regarding the Rules Accreditation Process are available from each specific event website and from the Accreditation section of the official Rules of Ultimate website: http://rules.wfdf.org/.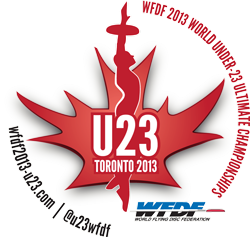 In our 8th podcast, Otto Chung gets info from Kristen Diefenbacher, Manager of Social Events, about this summer's tournament; what parties to look forward to, what players should pack and guarantees a Toronto Blue Jays win.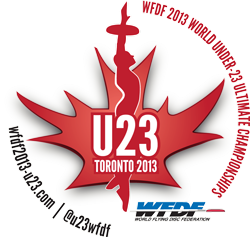 In our 7th podcast, Otto Chung catches up with co-tournament directors Jason Robinson and Ian Brooks and they give a quick check in on how the tournament is coming together, list out a bunch of events the athletes can expect to see and inform us on how to keep in touch with the tournament.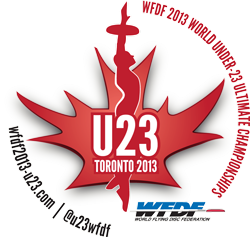 In our 6th podcast, we call overseas. Otto Chung and Barry Goldlist interview Swiss Open Team captain Caspar Muller and coach Luca Miglioretto. They discuss Swiss Ultimate, and give us a quick scouting report on what to expect from European teams in this year's tournament.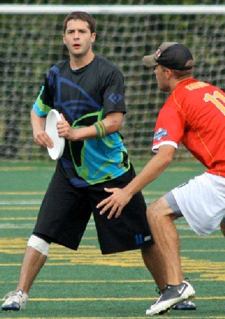 In our 5th Podcast, Otto Chung and Barry Goldlist interview Patrick Mooney, Head Coach of the Canadian U23 Open Team. We discuss the team's selection process, the recently announced American U23 Open Team roster, and his predictions for the U23 tournament in Toronto.