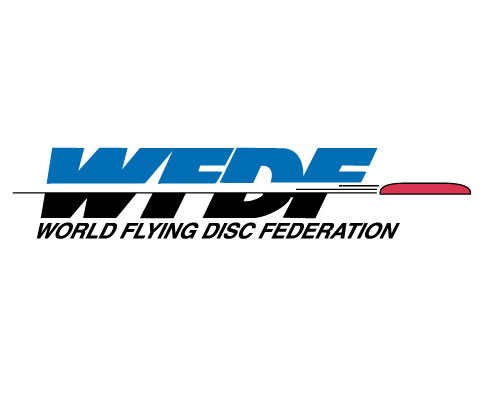 (30 November 2012)
The WFDF Ultimate Rules Sub-Committee is pleased to release an updated version of the WFDF Rules of Ultimate for 2013.
This version will come into effect as of 1 January 2013. A number of changes have been made which are aimed at producing a better flow of play, fairer outcomes, a closer alignment with the USAU rules, as well as enabling self-refereed play to work as effectively as possible.
A variety of resources have been produced to help athletes and administrators to understand and learn the changes.
These resources are available at: http://www.wfdf.org/sports/rules-of-play/cat_view/26-rules-of-play/32-ultimate
In addition, a dedicated Rules of Ultimate Website will be launched in 2013 which will assist all players to better understand the rules of Ultimate.
Si Hill, chair of the WFDF Ultimate Committee, stated: "Rueben and the whole rules group have done a great job with this latest revision of the WFDF rules of Ultimate. This completes a process that began half a dozen years ago to completely overhaul the WFDF version of the rules and addresses the key remaining issues that have been identified as problematic."
The WFDF Ultimate Rules Sub-Committee is chaired by Rueben Berg (AUS) and comprised of Paul Eriksson (SWE), Florian Pfender (GER), Simon Hill (GBR), Satoru Ishii (JAP), Mark Moran (CAN), Jonathan Potts (AUS), Jerry Rosenberg (USA), Piers Truter (AUS), Rue Veitl (GER).
If you have any questions about this, or any other rules issue, please do not hesitate to contact the Chair of the WFDF Ultimate Rules Sub-Committee, Rueben Berg, at This email address is being protected from spambots. You need JavaScript enabled to view it..
_____________________________________________________________________________________________________
The rules for 2013 are available under: http://www.wfdf.org/sports/rules-of-play/doc_download/20-rules-of-ultimate

To maintain existing links to the currently applicable rules the address under which they are provided has not been changed.
The document with the 2009 version of the rules which will expire on 31 December 2012 is now available under: http://www.wfdf.org/sports/rules-of-play/doc_download/301-rules-of-ultimate-2009

The explanatory documents showing the track changes and the differences are available under:

http://www.wfdf.org/sports/rules-of-play/doc_download/303-rules-of-ultimate-20092013-summary-of-changes
http://www.wfdf.org/sports/rules-of-play/doc_download/302-rules-of-ultimate-20092013-track-changes